Meet Us Your Dental Team
Dr. Glenn Hendrix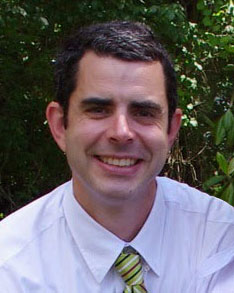 Dr. Glenn Hendrix is a general dentist and a graduate of the Louisiana State University School of Dentistry. Prior to attending dental school, he obtained a Bachelor of Science degree from the Southwest Missouri State University (now Missouri State University). He then obtained a Master of Science degree from the University of Southern Mississippi, Gulf Coast Research Laboratory (GCRL) campus, in Ocean Springs. After completing his master's degree and prior to entering dental school, Dr. Hendrix worked at the Mississippi Department of Environmental Quality, Vanderbilt University in the Department of Molecular Physiology and Biophysics, and finally as an instructor at Delgado Community College in New Orleans, Louisiana.
Dr. Hendrix practiced as an associate at Wiggins Family Dentistry for 5 years and at the South Mississippi Correctional Institute for 4 years. He is a member of the American Dental Association, Mississippi Dental Association, and the Academy of General Dentistry. Dr. Hendrix was also awarded the Senior Student Dental Award from the Academy of General Dentistry. While Dr. Hendrix was a student at GCRL, he met his lovely wife Christy, a native of Wiggins, Mississippi. They have been married since 2001 and together they are raising two wonderful boys, Ren (age 6) and Michael (age 4).
Lorrie Caillouette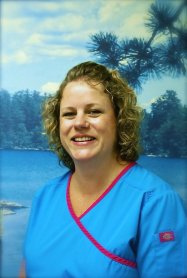 Lorrie Caillouette is a Vancleave resident who began her dental career as a chairside dental assistant in 1987. She graduated from St. Martin High School. Lorrie has two daughters, Amanda & Allison. Her eldest, Amanda, is currently attending college in Mississippi and Allison is in middle school. In her spare time between work and raising her family, Lorrie enjoys boating, raising animals, cooking and horse back riding.
Lea Weizer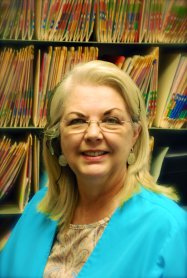 Lea Weizer originally from Chicago, moved to Mississippi in 1967. She has been involved in dentistry since 1986. Lea resides in Vancleave with her daughter and granddaughter, their two dogs, and three cats. Lea loves to spend time with them as well as reading, sewing, stitching, gardening, surfing the web and walking the beach.