We are happy to announce that our office is now open!
As you know, we have always practiced universal precautions as outlined by CDC and OSHA standards of infection control. Safety is our number one focus. Our high standard of care ensures that your trust and safety are never compromised.
We are taking extended measures and following CDC and MS State Board guidelines to protect our patients and staff with the following additional protocols:
In compliance with the recommendations for public health, anyone with a cough or fever will not be treated and should stay home. We will be happy to reschedule your appointment for a later date. Upon arrival, please remain in your vehicle. Call our office and a staff member will come out to take your temperature and escort you in.
We ask that you come to your appointment alone.
We will be fully sanitizing the office between patients, so please be patient with us when scheduling.

Stay well, hydrate, eat nutritiously, and get plenty of sleep.
We look forward to serving you.
Welcome to Hendrix Dentistry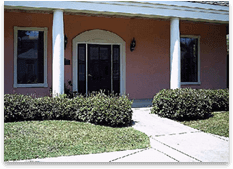 You will feel welcome every time you walk into our Ocean Springs dental office. We are a small private practice serving the Ocean Springs community. We take the time to give you our undivided attention at every visit. Whether you come in for treatment or just to chat, you're always welcome at Ocean Springs Dental!
Your health, comfort, and convenience are foremost in our minds which is why we go above and beyond with not only providing exceptional dental care, but also offering complementary amenities such as a hot beverage bar, freshly baked goodies, scented neck cushions, Tempur-Pedic chair cushions, nitrous oxide, a flat screen TV in each treatment room, Wi-Fi, an appointment reminder service, 24/7 live answering service...and more!
Your visit to the dentist should be an enjoyable experience, not a frightening ordeal, so drop in and give us the opportunity to show you what comfort dentistry is all about.